The Check-In Building at Summer Bay Orlando is an innovative approach to the traditional lobby experience.  The lobby includes the check-in reception desk, marketing & concierge desks, converting grouped desks into individual pods to expedite the check-in process and provide guests with a more personal experience.  The lobby newly renovated lobby now features a freestanding consultation & resolution room and four new public restrooms.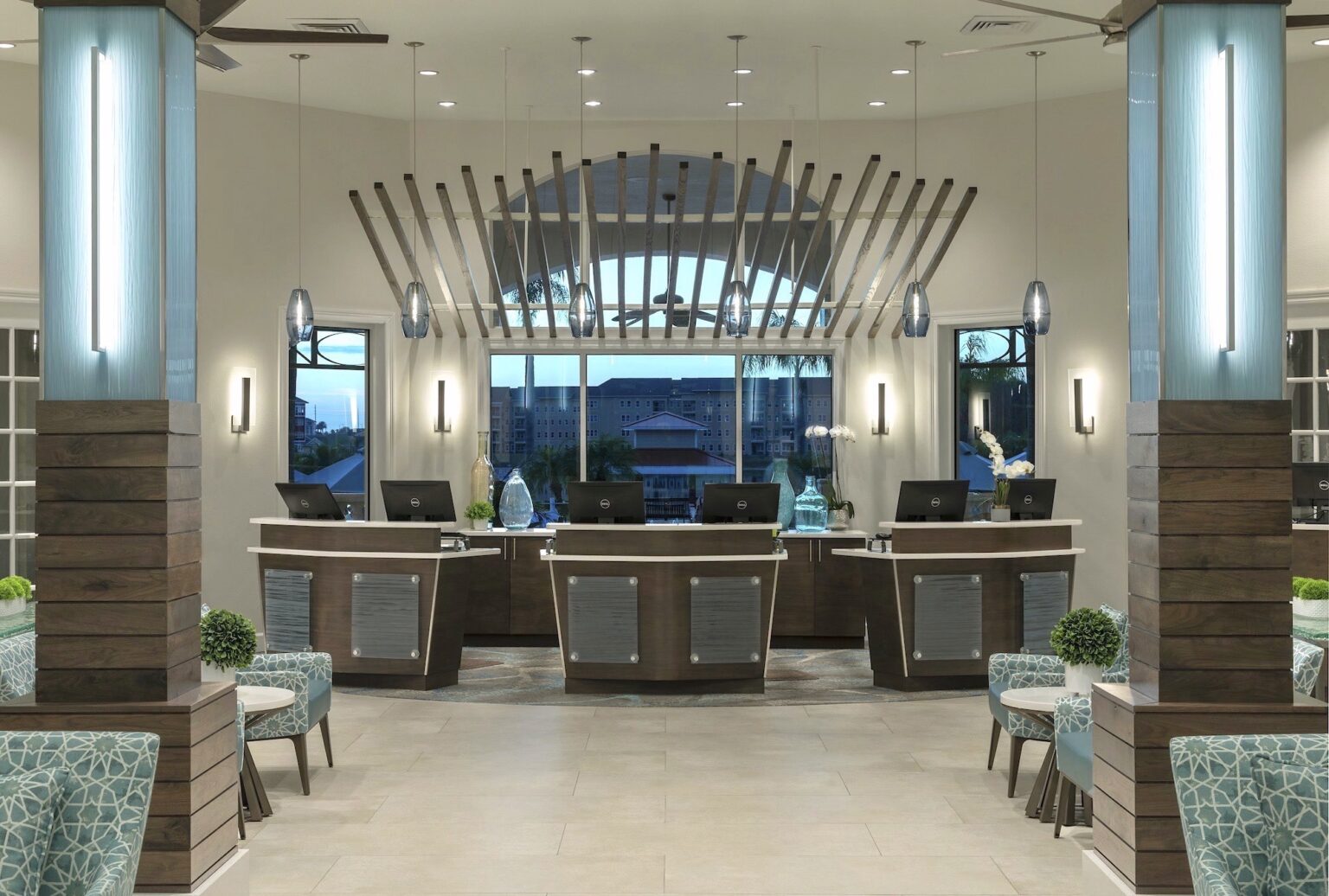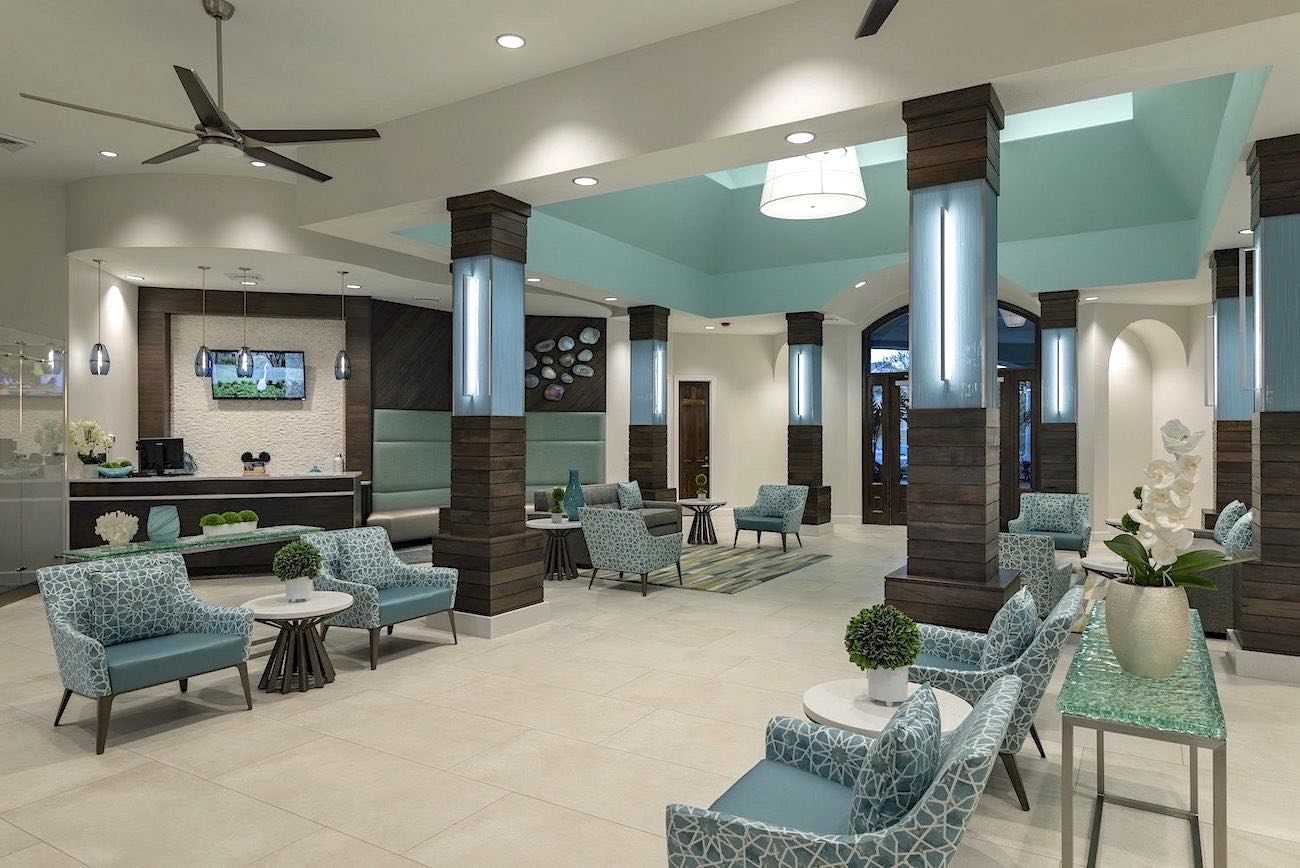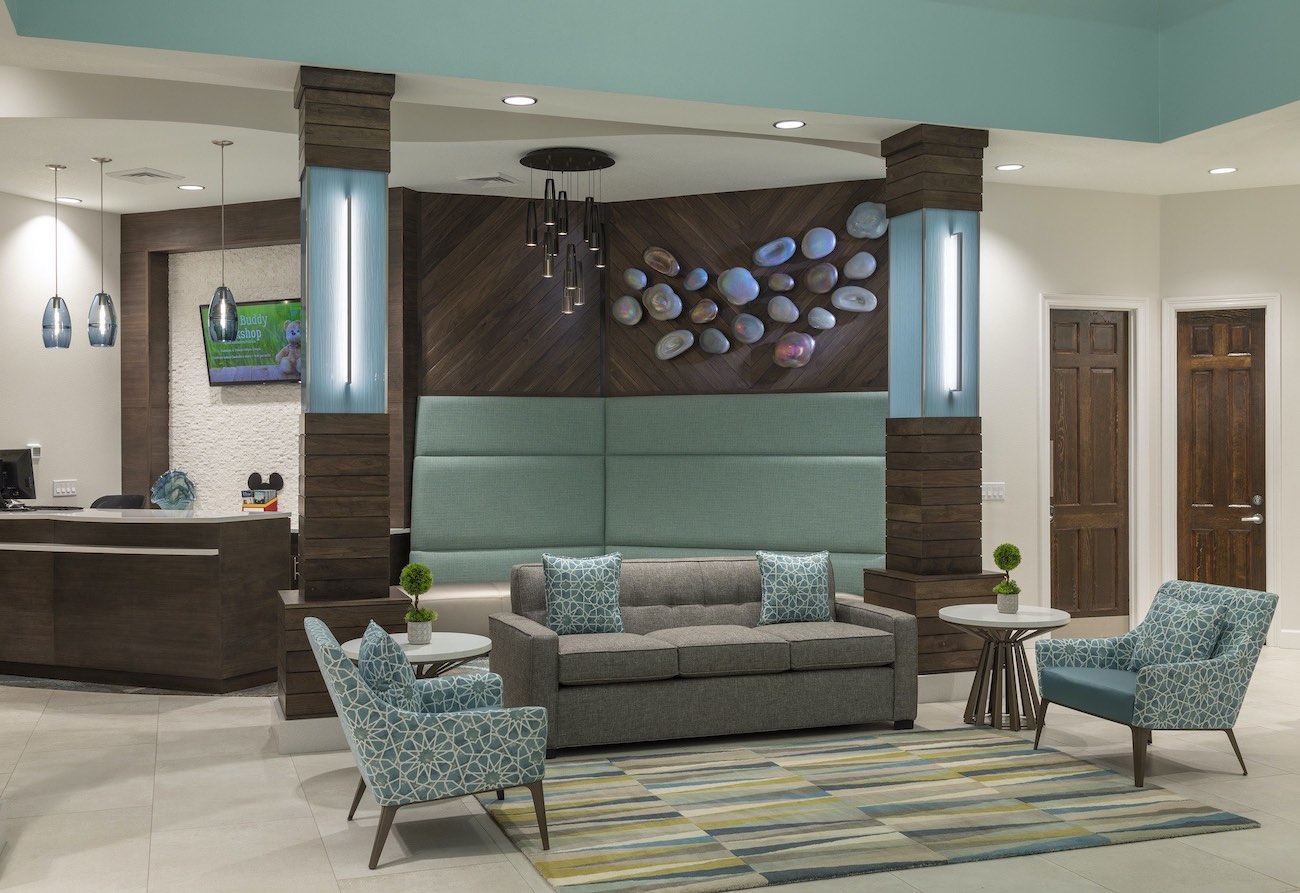 Sena Hospitality Design provided interior design, floor plans, specifications, scheduling and purchasing for all finishes, lighting, millwork, artwork and FF&E.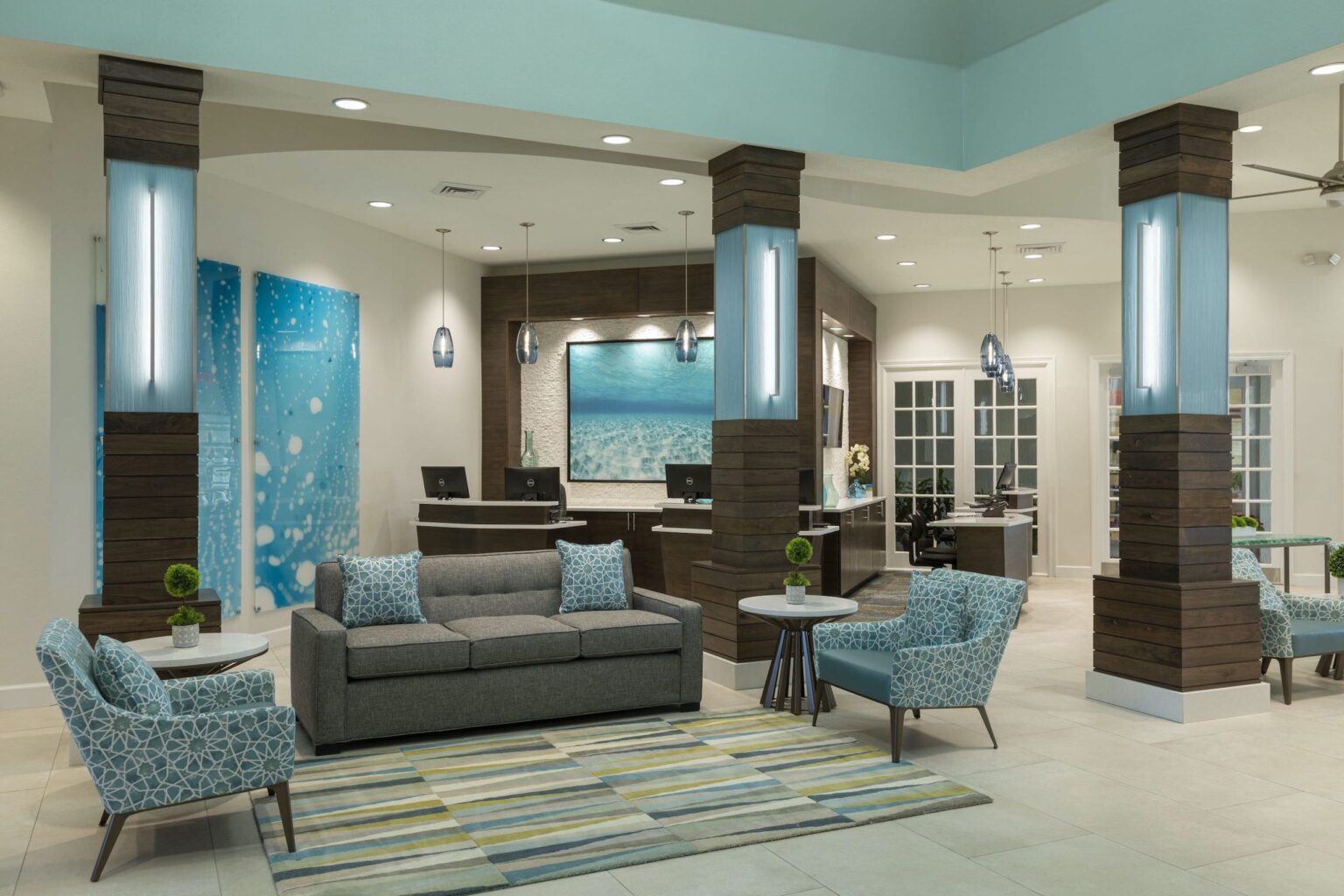 The Consultation & Resolution Room | Sena Hospitality Design Concepts
The Resolution Room is a stylish yet functional interior design concept which provides managers and guests with a private meeting space to discuss sensitive subjects. The sophisticated design is cohesive with the part lobby renovation, designed with consideration of guest privacy and an overall elevated guest experience at, Summer Bay Orlando.
Sena Hospitality Design | Hotel, Timeshare, Resort Renovations & Interior Design